When selecting a delivery option a valid address must be provided. Orders will not be processed without a valid address.
Estimated delivery times exclude bank holidays and weekends. We will confirm the expected despatch date at the checkout when the order is placed.
Standard incoterms of Ex Works apply to all orders. John Mayes will not responsible for any incidents involving couriers.
As standard we will send you a confirmation shipping email. This email will confirm the method of shipment and will also confirm your tracking number for the relevant courier.
You can choose to receive your parcel using your own courier account. Simply choose the 'Your Courier' option at the checkout and follow the instructions provided. You must supply your courier account number.
We will then book this on your designated courier when the order is complete. This may not be possible for every courier and is subject to each courier's local collection cut-off times.
All products will be sent in suitable crating or packaging. Items on the same order will not necessarily be despatched in the same box. Large orders may come in multiple boxes or on a pallet. If you do not have facilities to receive a pallet please advise us at the placement of your order.

Due to courier restrictions not all postcodes qualify for next day delivery. In this case your goods will be despatched using the next best delivery type which is usually a two day service (for UK orders). If your postcode is affected you should only see the relevant shipment options during the checkout process.

Next Day delivery does not include weekends or bank holidays.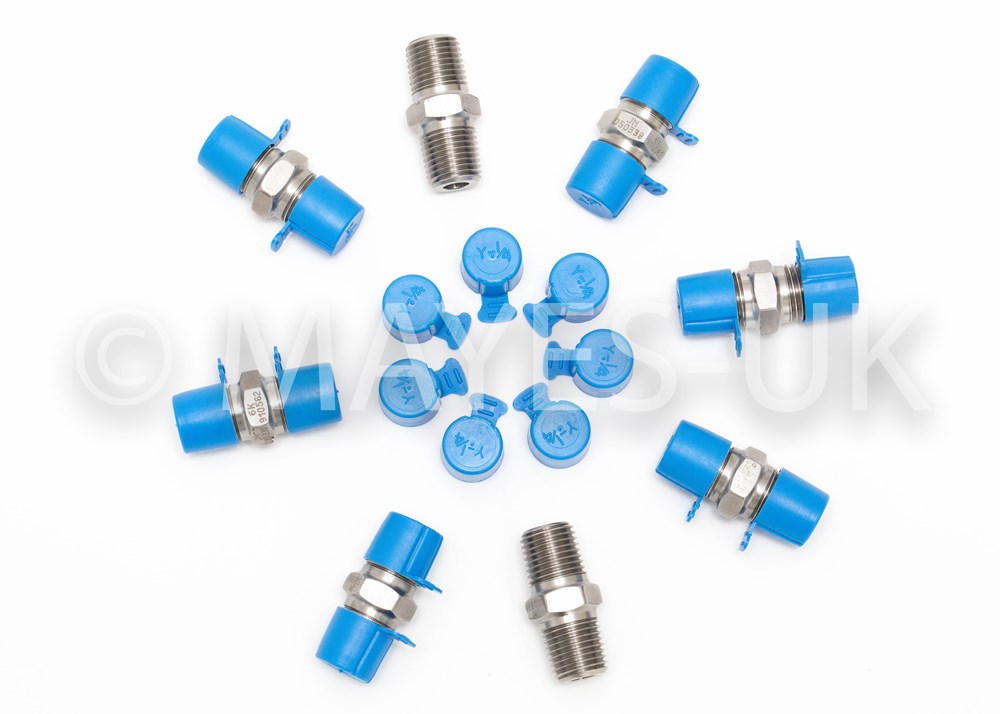 SAME DAY SHIPMENTS
In order to qualify for sameday despatch orders must be placed before 14:00pm for UK orders and 11:00am for Non UK shipments. All information must be with us by these cut-off times, for example your courier account number, third party delivery address and so on.
If you would like to arrange a sameday collection your order must be placed by 11:00am.
However, sameday shipments and collections cannot be guaranteed as they depend on the size of your order and other factors outside our control. If you would like to confirm this, please contact the office after you have placed your order.
COLLECTION
If you prefer, you can arrange for your order to be collected directly by yourselves or by your nominated courier or freight forwarder.
For a collection to be sucessful your agent must quote our sales order number as the collection reference or the goods will not be released.
Our sales order number can be found on your order confirmation email.
Collections can be made from:
John Mayes Engineers
13 Roman Way
Thetford
Norfolk
IP24 1XB
SHIPMENT QUERIES
You will receive a shipment confirmation email with the courier name and tracking number - please use the courier's online tracking systems to check the status of your delivery before you contact the office.
If we are informed by the courier of a problem with the delivery of your order we will contact you directly by phone or by email.
If you do not receive your purchased items within the time frame you selected please contact us through the form on the contact page or via email. A member of our team will then investigate the situation.
INTERNATIONAL SHIPPING
Currently we do not offer international shipping as a standard option in the webshop. However, we are currently working with a courier on integrating this functionality. All international shipments will have to be arranged on your courier account. We can book this on for you or you can arrange for your courier to collect it yourself. If you arrange the collection you will need to ensure that your courier can quote our sales order number as the collection reference when they arrive.

If you do not have a courier account that you can use, we can quote to ship this on one of our own courier accounts. If you would like us to do this then please contact the office before placing your order.
If you would like to proceed with the quoted price, please place your order as usual, selecting the collection option. In the Freight Account Number field please enter "MAYES-UK COURIER £(the price quoted)".

If you feel the need to speak to a member of the John Mayes team directly regarding your delivery, please contact us via email or call the office on 01842 753400.